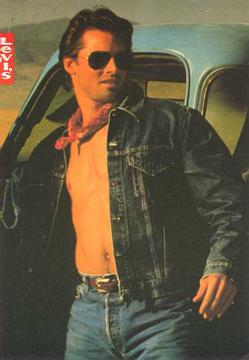 Daniel Lester "Dan" Gauthier is an American actor. He was born on December 2, 1965, in Prineville, Oregon.
Dan Gauthier became known for playing Brad Powell in the 1989 movie Teen Witch and Lt. John McKay in the Tour of Duty TV series (1989-90). He has since then appeared in numerous TV series, especially as Kevin Buchanan in One Life to Live (2003-10), and in numerous TV and cinema movies.
For Levi's, Dan Gauthier has worked as a model in the 1989 cinema and TV commercial "Pick-Up" for Levi's 501 jeans.
Images
Public appearances
Photoshoots
Posters
Onscreen
Modelling for Levi's
Videos
External links