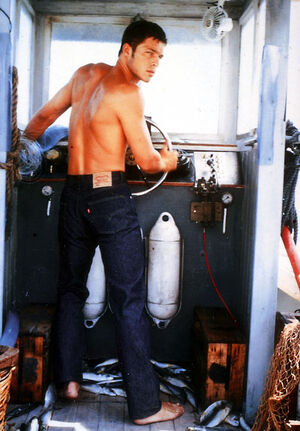 Paul Sculfor is a British model and actor. He was born on February 1, 1971 in Upminster, Greater London.
At the age of 21, he won 'The Face of 92' modeling competition, and first acted as a model for The Face magazine and in the fall/winter 1993 campaign for Banana Republic. Since then, he has become one of the leading world male models.
For Levi's, Paul Sculfor has worked as a model in the 1997 cinema and TV commercial "Mermaids" for Levi's 501 jeans.
Images
Public appearances
Photoshoots
Modelling for Levi's
Videos
External links